We are happy to announce that the SOA Benefit Fund successfully went live with our new Dental Insurance plan through Met Life Dental Ins. as of June 1, 2023.
You should be receiving a welcome packet in a mailing shortly, which will include an alternate ID number dental card.
If you have a dental appointment before you receive your alternate ID, the provider can verify your coverage using your Social Security number.
Retired members who are enrolled in the no-cost "Limited" plan will continue to have an annual family maximum of $300, which will be processed through Met Life Dental.
Please see the attached informative flyers: Dental Benefits Summary, Find A Provider, and My Benefits Registration
Any questions, feel free to contact the Fund office.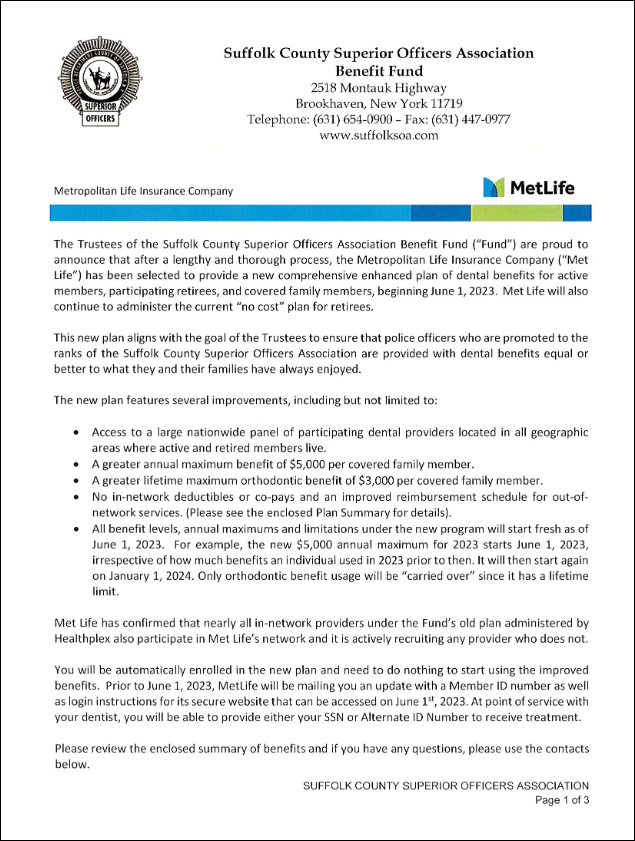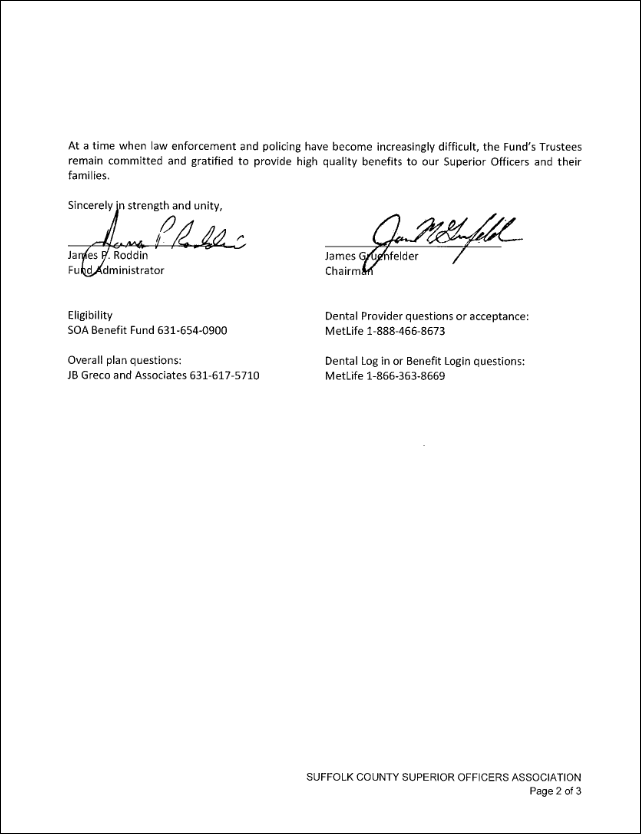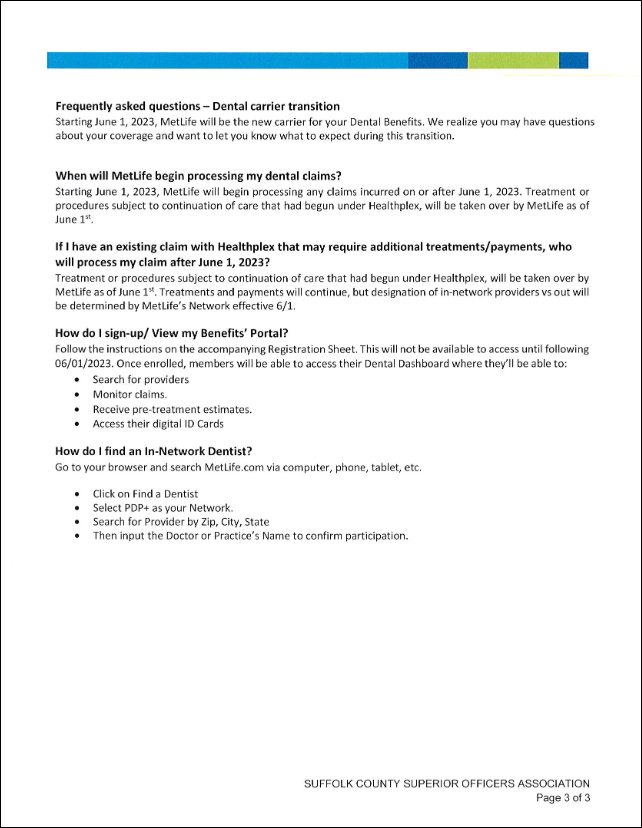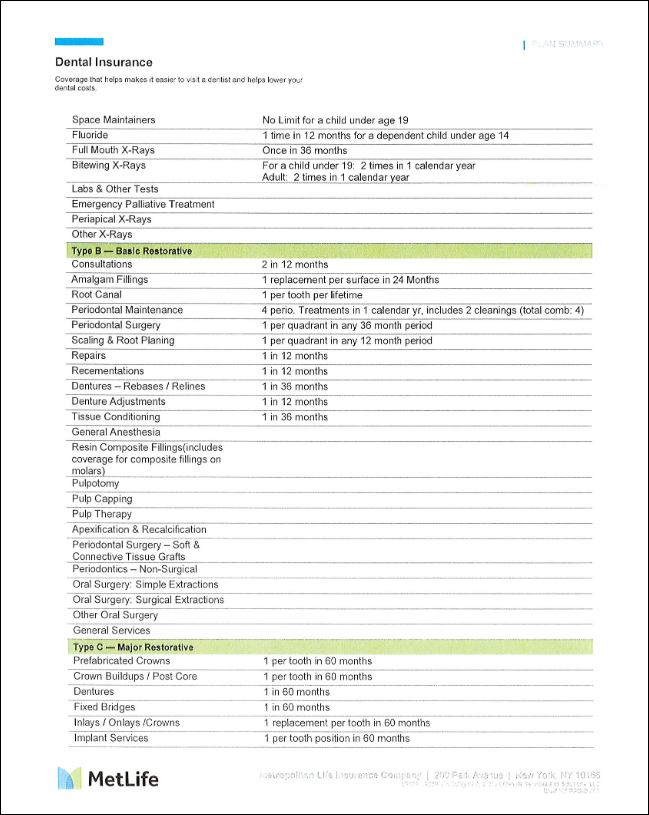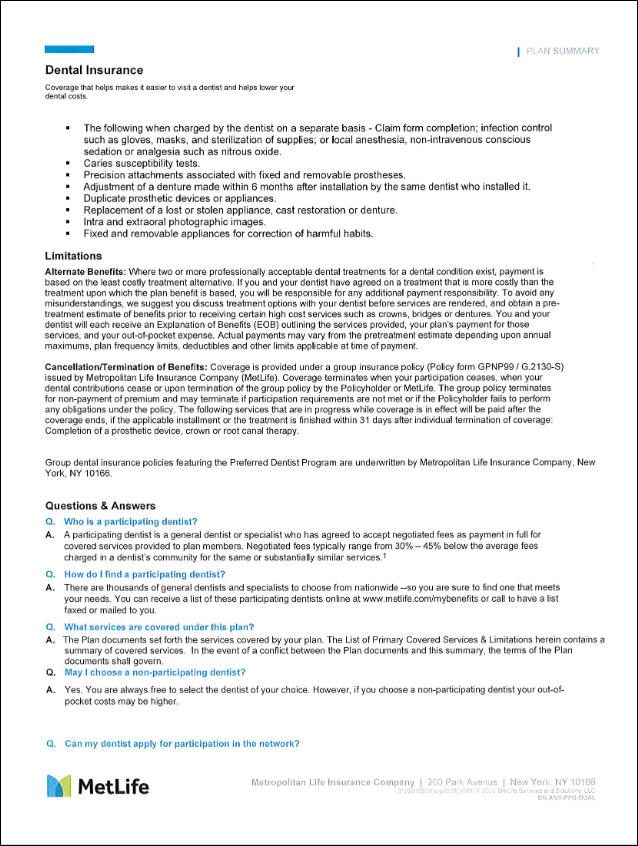 Download: